Joint property
Select Marine IMMOBILIER, This guarantees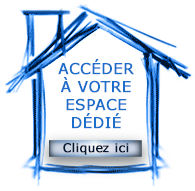 · From a close and faithful trustee
And yes, you do not know, but a trustee has a face !! The Real Marine cabinet is a human-sized and family-trustee for personal knowledge of each of its owners clients, listening and immediate consideration of needs. Real Marine cultivates its difference from the large groups by fidelity to your condo, his knowledge of the terrain, its availabilty and dynamism.
· From 32 years of experience
a team of management experts from the condo (Lawyers and managers), experienced, trained in technical and legal developments, surrounded by artisans and professionals selected for your satisfaction.
· from an advisor
Who will offer personalized management, the involvement of a team with the permanent objective, advocacy of the condominium, the valuation of your property and cost control by the permanent control of expenses, negotiation of maintenance and insurance contracts, optimization of the estimated budget.
· on the pricing of an excellent QUALITY / PRICE / SERVICE
The Real Marine agency is distinguished by its exemplary for lump and additional pricing - Visit us ... p>